Really happy Friday is here! That means that tomorrow I Get to finally sleep in a bit!!! It's sunny outside and even kind of warmish! I've got everything ready for Easter and the kids are playing! So I've been scrappin! Digitally today!!
Now Blogger and I are having communication issues. I want my photos to show up FULLY on my posts and it wants to only show half. I've resized and all that jazz and it's not cooperating with me!! SO you get LARGE photos today! I guess click on the photo to see it fully! I'll get it figured out. It used to never give me this issue! SO annoying!!!!!
The ladies at
Scrap that idea
have come up with an amazing collab for spring! Called Step into Spring and it is CHOCK FULL of goodies!!! And it's only $4.00 which is amazing since it has so much in it!
Here is my layout with this fab kit: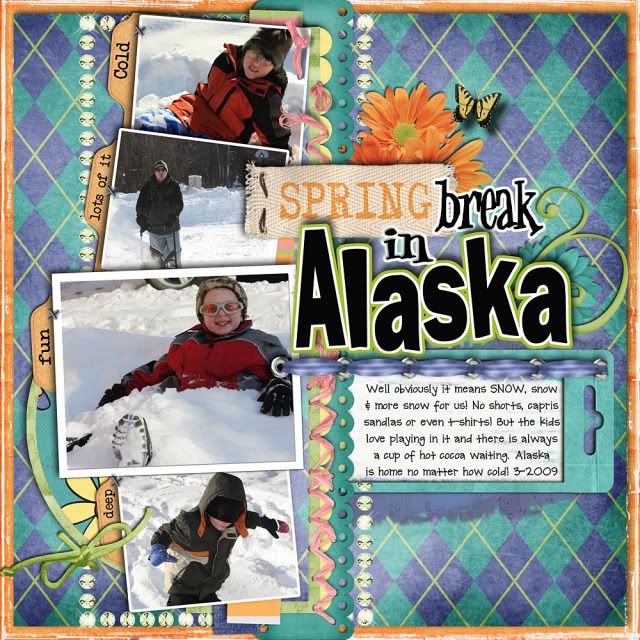 I've also been playing along with the FUN challenges posted at
The Lilypad
. There was a fun template challenge and here is my layout created with goodies from the fab Lily-pad store!
Off to create some more!!!